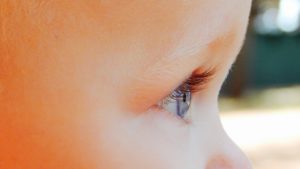 LOVE GOD, LOVE ONE ANOTHER, AND GO BLESS OTHERS!
Kids Connection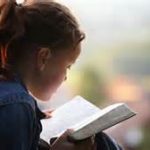 A vital part of Sunday mornings is what we offer our children. We want our children to learn more than just good moral values; we want them to hear the wonderful stories of the Bible. Our prayer is that the children will learn God's truth, give their lives to Him, and come to know Him better, so that as they grow up they will be ready to handle pressures and decisions with God's help. We have Sunday School classes for all ages up to 5th grade. The Middle School group (6th to 8th grade) joins the adults for worship and has their own class during the sermon.
We recognize that many parents want their children to understand spiritual things, even if they've had littl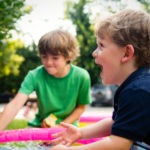 e or no positive exposure to the Gospel themselves. In fact, several parents have indicated that they became further involved in New Crossing because of what they saw and heard from their children!
This is why we emphasize a variety of fun, creative, age-appropriate activities to help kids learn and understand Biblical truths. Each age group has a regular core of committed teachers and helpers.
Our current curriculum is "What's In the Bible" by the makers of Veggie Tales. We're loving learning about the Bible, an overview of the stories and what God wants us to know.
Nursery
We offer a cheerful nursery for children ages birth to 3 years.  Our goal is to provide a safe, fun, and welcoming atmosphere for your little ones, so you can enjoy the worship service.