New life groups coming in the fall of 2017!
Take a look at the life groups we have had in the past….
The Truth Project
Do you really believe that what you believe is really real?

 

Join us for Focus on the Family's in depth Christian worldview experience.

 

This 12 week DVD curriculum will practically and personally introduce viewers to the truth claims of God.  Study Guides are optional and will be available for $10.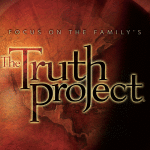 When:  Wednesdays, 6:30 – 8:00pm
Dates:  September 14 thru December 7
(We will take Thanksgiving week off)
Where:  New Crossing Church Sanctuary
Leaders:  Daniel & Ashley Everson
Contact Email:  eversonfam@frontier.com

Childcare provided for a suggested donation of $3 per child or $5 per family.
Bible Study
The Hamptons will be hosting a 9 week bible study on 1 & 2 Thessalonians.

 

Join them as they go through the two letters that Paul wrote to the church in Thessalonica.

  Paul encourages the Thessalonians to "stay on target" as they labor for the Lord and to give thanks always for all things.  In his second letter, Paul talks about the events which must take place before Christ's return.  Bring your Bible and be ready to dive into these two books in the New Testament.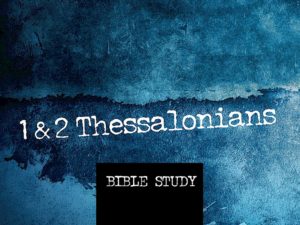 When:  Tuesdays from 6:30 – 8:00pm
Dates:  September 20 to November 15
Where:  The Hampton's House
Leaders:  Pete & Peggy Hampton

Dinner Group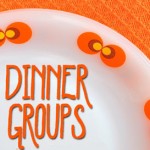 The Harrisons would like to bless others with food and a time of fellowship. Join their dinner group to relax, connect with others and enjoy a meal. Children are welcome.  No need to bring anything except an empty stomach.
Dates:  Tuesdays, Oct. 4, Nov. 8 and Dec. 13
Time:  5:30pm – 8:30pm
Where:  Harrison's House
Leaders:  Aaron & Kim Harrison