Movie Nights
Join us for pizza, popcorn, soda and a movie!  We will watch the movie and have some Bible based discussion about some of the themes.  Suggested donation is $5 per person.  Please let Gill (gill@newcrossing.org) know if you need childcare for The Shack and Hidden Figures.
The Shack, PG-13
Saturday, Sept. 16 from 6:00-9:00 pm
Trolls, PG
Saturday, Oct. 14 from 5:30-8:30 pm
Hidden Figures, PG
Saturday, Nov. 4 from 6:00-9:00 pm
Dinner Group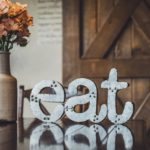 The Karels' family is excited to open their home this fall for a dinner group on Friday evenings.  They will be providing the meal and dessert, no need to bring anything.  Come for food, conversation, laughter, games and possibly a bonfire or two!
Dates: Oct. 6, Nov. 10 and Dec. 8
Time:  6:00 pm – 8:30 pm
Leaders:  Dawn & Dustin Karels