Mission Statement:
"My house will be called a house of prayer…" (Matthew 21:13)
We believe that prayer is essential to the life of the church.  Our desire is to encourage everyone to have their own personal prayer life.  We also want to see prayer integrated into every ministry of the church.  Prayer is the foundation in how we LOVE GOD, LOVE ONE ANOTHER, AND GO BLESS OTHERS!
Values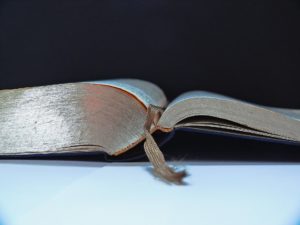 We value:
Hearing God's voice

The Word of God

Intimacy in our relationship with Jesus

Confidentiality with the things that people share with us.
Ways to Get Involved
 

Sunday Service:

 Each Sunday morning a prayer team is available at the altar to pray with you if you desire prayer.  These prayers are short prayers of blessing that allow you to connect with God and to respond to the message.

Corporate Prayer:

  "I will give them a new, intense desire to know Me because I am the Eternal One. They will be my people, and I will be their God because they will return to me completely." – Jeremiah 24:7 (The Voice).  Please join us every Tuesday from 6:30-8 pm at New Crossing Church for corporate prayer and worship.  We believe it's important to pray individually, but something special happens when we pray in a group.  What we sense as we pray individually, can be confirmed and become fuel for our prayers as we hear what others are sensing as they pray.  Our confidence grows in knowing that we are hearing God's voice.  God typically will not give the entire picture of what he's saying to just one person, so he gives pieces to several people and as we bring our individual pieces together, we can get a more complete picture of what he's really saying to us.  God wants us to pray together!!  Whether it's your first time praying, or you have been praying for years–please attend!  All are welcome!!

Personal Prayer:

 You can also contact the church office if you would like to schedule a longer time of personal prayer.  These times allow for more time for sharing and our hope is that people will receive freedom, encouragement and healing.