No matter where you are on your journey with God, we want to encourage you to join us in learning more about what it means to LOVE GOD, LOVE ONE ANOTHER, AND GO BLESS OTHERS.  As we journey with God, we experience God's love for us and we begin to love him back.  We can do this by attending Sunday worship services, where we learn what God says in the Bible and worship Him through prayer, scripture, music, tithing and taking communion together. Then, as we begin to plug into the life of the church, we can learn how to love one another more through attending a life group or beginning a discipleship relationship with another woman in the church.  As we develop relationships with one another, we grow and learn more about loving others.  Then we can go out and bless others with God's love and encourage others to begin their own journey with God.
We are about relationship with God…not religion.   Come and experience God for yourself…begin your journey or continue your journey…but no matter where you are in your journey, you're welcome here.
Meals to Mend
We like to help each other out with meals when someone has surgery or an extended illness, a new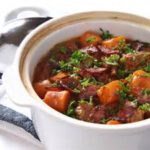 baby, or a new home.  It's just another way we like to live out our mission:
LOVE GOD, LOVE ONE ANOTHER, AND GO BLESS OTHERS. 
We keep meals in a freezer in the community room.  If you need a meal for yourself, your own family, a friend, a neighbor, or a coworker, please help yourself.  If you would like to help, feel free to stock meals in the freezer.  Please label meals with what they are, the date prepared, and allergy information.  When you put a meal in the freezer, please add it to the list on the top of the freezer.  When you take a meal out, please cross it off.  Thanks!